Please view on a

computer

.

Wait a second for the page to load, then scroll down.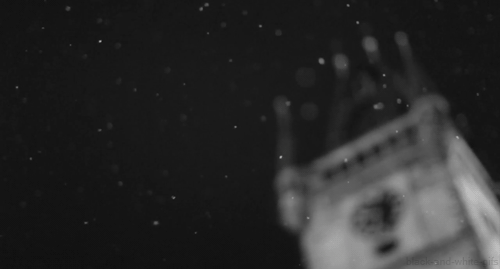 World's Fair Pictures presents
For the past seventeen years,

a member of the Sunshine family has




died

every year on The Day Before Christmas

. Now Thrirty and a
successful photographer, Miles Sunshine is the last Sunshine alive.
For the past seventeen years,

a member of the Sunshine family has




died

every year on The Day Before Christmas

. Now Thrirty and a
successful photographer, Miles Sunshine is the last Sunshine alive. She will decide...
"It will be like fight club and It's a wonderful Life fucked"
It will be like fight club and It's a wonderful Life fucked
Gritty, Funk and emotional - the film uses magical realism to explore its dark themes and complex characters.
the film is an allegory for our current healthcare system wrapped around complex characters in a hillarious magical world. Blah Blah Blah..... Synopsis.
Our Story centers around... Synopsis.
Our Story

takes

place in Denver Colorado during the most magical time of year. Christmas...
Miles Sunshine is the last member of the wealthy Sunshine family: which has been decimated by a bizarre family curse, where every year a member dies violently on the day before Christmas. Ever since his troubled and lonely childhood. Miles' best friend has been Geoffrey a dark and destructive force that emanates entirely from Miles subconscious. Now a cutting-edge photographer, world famous for his dark images Miles is sadly unable to forge

true

intimacy with anyone in the real world. but when Miles falls deeply in love with Sarah, a loving and warm older woman who is dying of cancer, Geoffrey becomes dangerously jealous and forces

Milesd

to new extremes.
A mysterious, pale individual with a detached quality to his voice - wholly imaginary, a fragment of Miles' imagination, he has been the artistic collaborator on Miles' famously dark photographs, but Geoffrey's dark vision extends far beyond mere images. A sardonic, mischievous and increasingly dangerous force, he becomes increasingly unmanageable after Miles falls in love. Furious at his loss of control, Geoffrey ultimately has a lethal final confrontation with miles that will determine which personality will live a which will die.
Sarah is a kindergarten teacher who has known much sorrow. A stunningly beautiful older woman, a few years older than Miles. Sarah can't have children, a source of deep regret that destroyed her first marriage. She has been battling cancer for some time, and it has returned with a vengeance -- a diagnosis that Sarah is keeping secret fro fear her family will go bankrupt trying to save her. However, privation has not dampened Sarah's lovely sprit., and she remains warm outgoing and deeply concerned with the welfare of others. She meets Geoffrey at her church, and at his invitation arrives on a mountaintop just in time to save Miles from suidcde. Initially just friends, she and miles eventually all deeply in love , but their star-crossed romance will be of a nearly short duration.
She is the beautiful twenty one-year-old model that has been in an on and off again relationship with miles for the past few years. Miles's favorite muse she is his Edie Sedgwick to her Andy Warhol. Neurotic, charming, and extremely high strung. Chloe has been damaged by life and is looking to Miles for answers. However, when Miles makes it clear he doesn't love her, Chloe finds a sweet admirer in Toddy. Miles only childhood friend outside of Geoffrey. However, her ongoing fascination with Miles causes problems with her new relationship and Geoffreys refusal to let her go threatens to sabotage it before it even has a chance to get started.
EPISODE #2: "THE ART OF WAR"
Open on 1940's Spanish home in Palos Verdes. There is muffled yelling and a faint sound of violins. As we get closer to the sound, traveling through the many rooms of this house, the music grows ('Then He Kissed Me, by the Crystals'), as does the yelling. The yelling then turns to screams as we see Jonathan Goldman (leader of the south bay mob) with a giant butcher's mallet raised above his head. The mallet begins to come down, but not before it is intercepted by his Chef. They stare at each other stunned for a moment before the guard explains to him that you should never tenderize lamb. Jonathan turns to his bodyguard who has just entered to ask if Jared has arrived yet to which the guard responds that no one has seen or heard from his wife still. He explains to the Chef the details of James illegitimacy and how Rachel was his niece. She was going to give the family a rightful heir to their traditional family. Bodyguard gets a text about Jared and Rachel missing. He hesitates for a moment before informing Jonathan. Jonathan goes back to cooking whilst the chef and bodyguard exchange uneasy looks. All of a sudden Jonathan loses it, smashing the entire kitchen, the TV, and destroying the meal. After which he throws the lamb on the grill. We pull out on a thrashed and bloodied kitchen and the back of Jonathan Goldman cooking a steak.
LIL AL looking as if he is in the throws of a passionate sexual encounter but in reality he is doing an intense yoga routine. We move with him for several poses until we pull out to reveal that he surrounded by beautiful women in skin tight yoga gear. Class is then dismissed. He tries to make awkward conversation several of the women to no avail. LIL AL walks away abruptly, yelling back at the instructor He has obviously been asked to leave.

AL walking down Runyon Canyon hiking trail with his daughter, 13-year old daughter ALLISON, He is lost in thought, trying to explain himself. When she pulls out her headphones the audience is made aware that she is not listening. AL, defeated resumes eating an ice cream cone…
LIL AL, AL, and ALLISON walk to the exit of Runyon Canyon where they are met by JENNIFER (ALLISON'S mom). JENNIFER pulls AL aside to have a serious conversation with him about his intentions and what he is doing in LA. They get into a screaming argument. We cut back to LIL AL forcing conversation with ALLISON (don't try to be the hip uncle I don't know). She makes fun of his yoga outfit and how desperate he acts around women. (all of which is true) ALLISON leaves with her mom. AL receives a message from CHICKY.
Episode 5 - Al and Lil Al's relationship becomes strained over Detective Morales
Brothers plan best way to eradicate all the main characters of South Bay Mob
Jim leaves witsec to further protect his sons.
Jim and Sons plan massive robbery to get to the bottom of South Mob
​