Please view on a

computer

.

Wait a second for the page to load, then scroll down.
World's Fair Pictures presents
World's Fair Pictures presents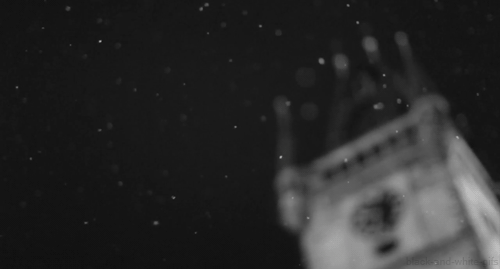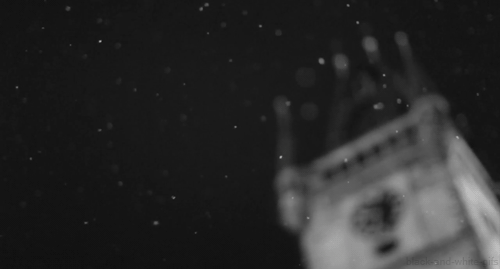 For the past seventeen years,

a Curse has killed a member of the Sunshine family on The Day Before Christmas

. Now Miles Sunshine, the

infamous photographer, is the last Sunshine alive.
Marry Christmas from the Sunshine Family
Marry Christmas from the Sunshine Family
Marry Christmas from the Sunshine Family
Marry Christmas from the Sunshine Family
We tell the story of

The Sunshine Family Curse

in the form of a cartoon Christmas special. The Sunshine Family are international celebrities with their own Kardashian-like reality show "Living and Dying with the Sunshines."
With millions of followers and fans, they are America's most popular family: famous for being rich and dying.
Mock death with laughter,
and love one another.
​
​
From the mansions of crooked Colorado Billionaires to the insane world of art and celebrity. The Day Before Christmas takes place in a magical world all its own: A

snow-covered denver Colorado as if reimagined by Wes Anderson.
The book ends of our story will be told in the form of a cartoon Christmas special. In the opening where we see

each

hilarious

death that results from The Sunshine Family Curse and the end when Miles breaks the curse and lives happily ever after.
Neglected and shunned as a child, Miles' best friend has always been Geoffrey: a dark and destructive force that emanate from Miles subconscious. Now a cutting-edge photographer, famous for her images that evoke death and loneliness, Miles is unable to forge

intimacy with anyone in the real world. M

istrusting, narcissistic, and hungry for validation, Miles knows her fame is suffocating her.

She takes a leap of faith and falls deeply in love with an older woman named Sarah, who is dying of cancer. Miles is finally able to learn the true meaning of love and happiness. She forges a new identity of loving kindness in her devotion to Sarah that is outside of Geoffrey's control. Geoffrey becomes dangerously jealous and forces Miles

to new extremes, pitting her two selves against each other in an epic battle for the soul.
An imaginary fragment of Miles' imagination. As decadent and nihilistic as humanly possible, he is the Mr. Hyde to Miles's

Dr. Jekyll. Selfish, controlling, sexually uninhibited and manipulative, Geoffrey has been the artistic collaborator on Miles' famously dark photographs and her only friend since childhood. Geoffrey's dark vision extends far beyond mere images, he wants to watch the world burn and play the fiddle while it happens. Sardonic and mischievous, he becomes an increasingly dangerous force when Miles falls in love with Sarah. Furious at his loss of control, that Miles is becoming a self-sufficient, independent and loving woman, making sacrifices for others without thinking about him: Geoffrey and Miles ultimately have a lethal final confrontation that will determine which personality will live and which one will die.
Sarah can't have children, a source of deep regret that destroyed her first marriage. She has been battling cancer for some time, and it has returned with a vengeance - a diagnosis that Sarah has been keeping secret for fear her family will go bankrupt trying to save her. However, the end has not dampened Sarah's lovely spirit, and she remains warm, outgoing, and deeply concerned for others. Committed to her work at a children's hospice, she finds more fulfillment in helping others than she does dealing with her own problems. Sarah is one of the few people who see Miles for who she truly is: a kindhearted loving person that deeply wants to connect with others. She encourages Miles to be who she really is away from all the cameras and her fake celebrity persona. Although appearing strong, Sarah has an overwhelming fear of death and a deep feeling of insignificance. She denies herself pleasure, including her attraction to women, to try and please a God she no longer understands. Through Miles, she learns to fully enjoy the little time she does have and the two fall deeply in love. They share a passionate star-crossed romance, full of devotion, that few people ever experience in their lifetime.
Chloe just wants to be loved. She has been in an unhealthy on and off again codependent relationship with Miles for as long as she can remember, but God damn it she's going to make it work. Artistically she is Miles's favorite muse - the Edie Sedgwick to her Andy Warhol. Neurotic, charming, and extremely high strung, Chloe is always looking to Miles for answers, hoping that she will be her savior. When Miles makes it clear she doesn't love her, Chloe goes crazy and spirals into a dark deep depression finding meaningless in everything she does. However, she finds love with, Toddy, surprising herself with her own sexual fluidity. However, her ongoing fascination with Miles causes problems and Geoffrey gleefully uses this to his advantage to create chaos. Emotional and impulsive, she is a loose cannon and has no problem wearing her heart on her sleeve. As she falls more in love with Toddy, she finally learns to forge an identity on her own, realizing that nobody is going to save her but herself. Miles and her forge what turns out to be a genuine friendship, and is a key component in helping Miles defeat Geoffrey once and for all.
All-American and raised in the South, Toddy has just returned from three tours in Afghanistan; which has left him feeling empty and broken from all the meaningless horror. He was the only person that was ever nice to Miles as kids and they had a strong yet brief friendship that ended when Toddy's family moved to Arkansas. Back in Colorado, he is working with horses at his grandparent's ranch in the mountains, trying to forget his past trauma. He begins a relationship with Chloe but is soon shattered to learn that Chloe has slept with Miles behind his back. Through his genuine affection for Chloe and ability to see past pretenses into the true nature of things, he forgives Chloe and the two give their relationship a second chance, even teaming up to help Miles to Kill Geoffrey.
Thank you for taking the time to look at our Pitch Deck!