Please view on a

computer

.

Wait a second for the page to load, then scroll down.
World's Fair Pictures presents
World's Fair Pictures presents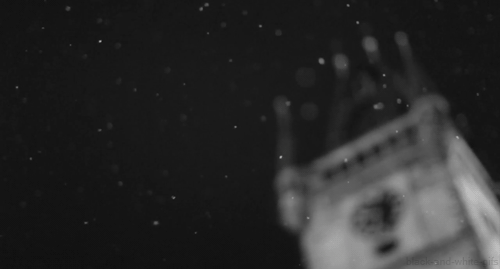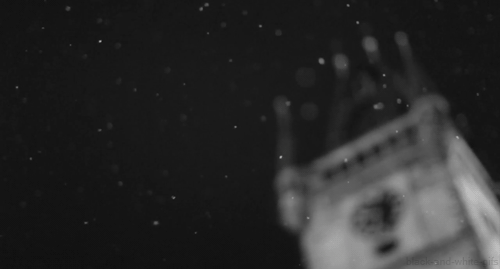 a schizophrenic Celebrity Photographer falls in love with a terminal cancer patient while battling the fear of her own imminent death.
​
the past seventeen years,

a member of the Sunshine family has




died

on The Day Before Christmas

. Now a
Famous photographer, Miles Sunshine is the last Sunshine alive.
The Day Before Christmas is a black comedy about a schizophrenic celebrity photographer who falls in love with a terminal cancer patient while battling the fear of her imminent death. A fear, based on a long-standing curse where members of her family all die violently on The Day Before Christmas.
A heartwarming Christmas story for those who hate Christmas.
Whimsical, dark, and sentimental. The film uses magical realism to explore its themes of death, mental illness, addiction, fame, celebrity and mass cultural delusion.
Marry Christmas from the Sunshine Family
We tell the story of the family curse in the form of a cartoon Christmas special. The Sunshine family are international celebrities with their own Kardashian-like reality show "Living and Dying with the Sunshines." With millions of followers and fans, they are America's most popular family: famous for being rich and dying.
The Day Before Christmas is a black comedy about a schizophrenic celebrity photographer who falls in love with a terminal cancer patient while battling the fear of her imminent death. A fear, based on a long-standing curse where members of her family all die violently on The Day Before Christmas.
We open with the story of The Sunshine Family. We meet young MILES SUNSHINE, at the age of 7, who is the product of an unhappy family life. Although The Sunshine Family is extremely wealthy, that wealth is ill-gotten and they have a curse mysteriously placed upon

, that kills them one by one, year after year, on The Day Before Christmas.
Miles always wished for her family to get along, but her wish never came true. They always argued and bickered with each other and eventually even started killing each other. She never felt any love from her emotional mother and her abrasive father and spent years in childhood. therapy as a result.
Miles sought refuge at school

but didn't have many friends due to their fear of The Sunshine Family Curse. Only one boy, Toddy (11) befriended Miles and the two were inseparable. But

Toddy's father got a new job and his family was forced to move away, leaving Miles sad and alone.
This is when Geoffrey showed up, a demonic force, that originates from Miles's own mind. This is also when Miles fell in love with photography, the only thing that ever gave her any sense of control. She was capturing things that would become immortal thanks to her.
Fast forward, Miles is now a bitter adult struggling to get through the upcoming holidays as a famous shock photography artist.
Her only companion is Geoffrey and he

plots to make sure that Miles doesn't ever have anyone special in her life other than him.
​
She watches on the TV Screen as one of her family member's dies from a

rattlesnack

bite; which means she is the last Sunshine alive, with what she believes to be one year to live.
Chloe is attempting to continue a unhealthy codependent relationship with Miles, but Miles refuses to open up to her emotionally, which leads to intense arguments between the two.
Unable to take the pressure, and wanting to be in control of her fat, Miles writes a suicide note and drives to the large cliff that overlooks all of Denver to kill herself. She runs into a woman named Sarah Joan (40) who convinces her not to jump. Miles can't deny her attraction to

Sarah,

but is afraid to pursue her for fear of getting hurt. Sarah sees true kindness in Miles and doesn't buy into her manufactured "tough-girl" persona.
It's revealed that Sarah has been diagnosed with case of recurrence cancer and doesn't have long to live. In the past, parents did everything they could to save her, including investing their life savings, in order to save their daughter's life. Sarah is wrecked with guilt over her parents potentially going into further financial ruin over her and decides to forgo treatment and accept her fate.
​
Miles finally admits to Chloe that their relationship just isn't working, which causes Chloe to go off the rails and destroy the kitchen. Geoffrey watches in amusement as Chloe has a mental breakdown. Miles feels guilty over this and berates Geoffrey for being an instigator and continues her relationship with Sarah.
Miles finds out too late that Sarah has cancer. It is revealed that Sarah was on that cliff that night to kill herself too when she first met Miles. Miles learns that Sarah's true dream is to open up a medical clinic for children who have terminal illnesses. Miles finds a way to come up with her own money and decides to dedicate it to Sarah's dream.
Sarah offers to marry Miles to save her from the curse before her own death, but Miles adamantly refuses. Now that Sarah is back on chemo, Miles believes she will be okay, and begins to make her own preparations for her imminent death on The Day Before Christmas.
Sarah, however, dies on The Day Before Christmas. It is revealed that Geoffrey lied to Sarah and pretended to be Miles so that Sarah would marry her and die in her place. Geoffrey believes they can live forever. They just need to find someone new to marry every year. But Miles is furious and an intense fight between her and Geoffrey ensues.
They fight to the death and Miles finally defeats him once and for all. Miles reveals to Sarah's parents that she wants to do something to honor Sarah's memory. Her parents are extremely grateful for Miles and her services.
Miles fulfills Sarah's dying wish and opens up a clinic for children who are terminally ill that gives financial support to the parents so they can spend more time with their sick children. Miles is finally happy and peace with her place in the world: helping others, spreading love and joy.
'Twas the night before Christmas in Denver, Colorado...
​

From the mansions of crooked Colorado

Billionaires to the insane world of art and celebrity.
The Day Before Christmas

takes place in a magical world

all its own, where an angry God punishes one family for its sins.
Unsettling and provocative, our story is really about LOVE...
Mock death with laughter,
and love one another.
​
It's better to live, laugh, and die.
​
Miles Sunshine never got over that her family was abusive and unkind toward people. Neglected and shunned as a child, Miles' best friend has always been Geoffrey: a dark and destructive force that emanates entirely from Miles subconscious. Now a cutting-edge photographer, world famous for her family and now for her dark images about death and loneliness, Miles is unable to forge

an intimacy with anyone in the real world. She is m

istrusting, narcissistic, and hungry for validation, and feels her fame is suffocating her. Self-aware enough to know that she is s

uffering from a paralyzing case of solipsism, for fear of getting hurt. Miles takes a chance on a stranger and falls deeply in love with a loving and kind older woman, Sarah, who is dying of cancer. Miles is able to learn the true meaning of love and happiness in devoting herself to her and forging an identity outside of Geoffrey's control. Geoffrey becomes dangerously jealous and forces Miles

to new extremes, pitting her two selves against each other in an epic battle for the soul.
An imaginary fragment of Miles' imagination. As decadent and nihilistic as humanly possible, he is the Mr. Hyde to Miles's

Dr. Jekyll: selfish, controlling, sexually uninhibited and manipulative, he has been the artistic collaborator on Miles' famously dark photographs and her only friend since adolescence. Geoffrey's dark vision extends far beyond mere images, he seems to come from somewhere else in this world entirely (and maybe he does). A sardonic, mischievous and increasingly dangerous force, he becomes increasingly unmanageable after Miles falls in love in Sarah. Furious at his loss of control over his host's body, now that Miles is becoming self-sufficient, independent and happy without him, Geoffrey ultimately has a lethal final confrontation with Miles that will determine which personality will live a which will live and die.
The demonic force that wages in all our souls.
Sarah can't have children, a source of deep regret that destroyed her first marriage. She has been battling cancer for some time, and it has returned with a vengeance -- a diagnosis that Sarah has been keeping secret for fear her family will go bankrupt trying to save her. However, the end has not dampened Sarah's lovely spirit, and she remains warm outgoing and deeply concerned with others. Initially just friends, Sarah is one of the few people who see Miles for who she truly is: a nice, kindhearted person that wants to connect with the rest of humanity. Sarah encourages Miles to be who she really is away from all the cameras and fake shit. Sarah is the person who takes care of everyone else but neglects her own wants and needs due to an overwhelming fear of death and wither or not she is pleasing God. She's totally selfless in this way while being wrapped up with her own mortality and feelings of insignificance in a world where there might not be a God. She is devoted to him nonetheless and to her, that means helping anyone she can, finding God in every person she meets. Sarah finds more fulfillment in her work at a children's hospice than dealing with her own problems even though it means she's going through a fatal illness all her own. She's no stranger to making sacrifices for the people she loves. She would rather die than have her parents stress themselves out and spend money they don't have just to prolong her life. In this way, Miles gives her something she is needing. Miles and she learn to enjoy the little time they do have, to enjoy their bodies and to enjoy each other. The two eventually fall deeply in love and their star-crossed romance becomes a love few ever experience in their lifetime.
Chloe just wants to be loved. She has been in an unhealthy on and off again codependent relationship with Miles for as long as they can remember. Artistically she is Miles's favorite muse- the Edie Sedgwick to her Andy Warhol. Neurotic, charming, and extremely high strung, Chloe has been damaged by life and is always looking to Miles for the answers, stunting her development as a self-reliant adult. When Miles makes it clear she doesn't love her, Chloe goes crazy and spirals into a dark deep depression. She, however, finds a sweet admirer in Toddy, Miles only childhood friend outside of Geoffrey. And is surprised by her own sexual fluidity, finding herself attracted to a man for the first time in her life. However, her ongoing fascination with Miles causes problems with her new relationship with Toddy and Geoffrey gleefully uses this to his advantage to create chaos. Emotional and impulsive, she is a loose cannon, and has no problem wearing her heart on her sleeve. She loves more and more in love with Toddy as she finally forges a new identity for herself that is entirely her own, outiside of Miles and Toddy both. Although broken up, Miles and her obviously both still care for each other, and they have what turns out to be a genuine friendship, helping Miles defeat Geoffrey once and for all.
An all-American guy, raised in the South, that has just returned from three tours in Afghanistan; which has left him empty and broken from all the meaningless horror he has been a part of. He was the only person that was ever nice to Miles as kids and they had a strong yet brief friendship that abruptly ended when Toddy's family moved to Arkansas. Toddy has moved back to Colorado after the war and finds himself aimlessly working his grandparent's mountain ranch, working with horses that gives him some temporary joy. His efforts to become an animator have made him an object of contempt among his affluent, hidebound family members that run a bank back in Arkansas that do not care to understand the full weight of the trauma he suffered from. Attracted to Chloe, Toddy is distant knowing that Chloe is a lesbian. They begin a relationship, however, but is soon shattered to learn that Chloe is still obsessed with Miles and even slept with her. However, his genuine affection for Chloe and his ability to say past pretenses and into the true nature of her soul gives the two an understanding that allows their relationship a chance to grow after all. He and Chloe will team up to an act of friendship, forgiveness, and love to help Miles to Kill Geoffrey, once and for all.
Thank you for taking the time to look at our Pitch Deck!